In October of 2019, your team at ClevelandSmiles took two different courses that were aimed at insuring the safety of our patients. These education sessions, taught by two experienced teachers, focused on CPR and OSHAS/HIPPA.
Firefighter Pamela Paalman spent three hours with us, instructing us on the signs and symptoms of heart attacks and strokes. After learning to recognize these and other health issues, she taught us resuscitation techniques. This included care of infants, toddlers, and adults. We also reviewed the Heimlich maneuver to dislodge and objects that may impact breathing and swallowing.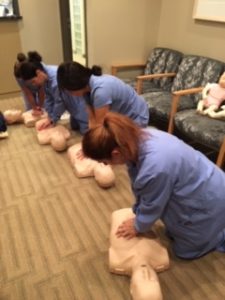 We also brought in Joel Schlesinger from Pittsburgh and HealthFirst to look at OSHA and HIPPA regulations, centering our efforts towards patient safety and record-keeping. Here at ClevelandSmiles, we follow universal precautions on every patient, guaranteeing the highest safety measures – including things like autoclaving/sterilization of instruments and plastic sheathing for our instruments and dental chairs and equipment. Joel also worked with us to make sure that our patients' personal information and computer records are both backed-up and internet-protected.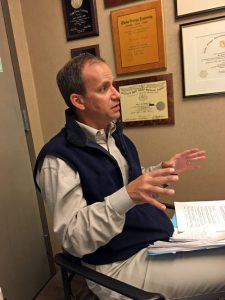 Both of these efforts are our way of making sure that our patients are safe – both physically and electronically. We're proud of our team and their dedication in these areas!