Our Office Is Open!
The health and safety of our office and patients is our first concern. As such, we have gone above and beyond the standard universal precautions to ensure the safest office environment for our patients and staff. We would ask that all visitors to our office come in a few minutes early with face masks on, as we plan to take your temperature and review your medical histories and any recent travel (especially cruises!).  Karin, Alysia, Wendy, Amy, Debbie, Traci, Deb, and I look forward to serving you again, in the safest and most effective way we know – and we thank you for your suggestions and loyalty!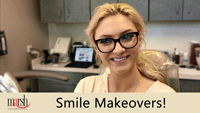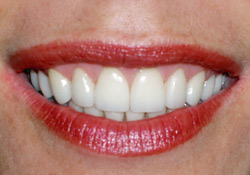 The highest dental care standards with the most innovative cosmetic techniques.
Dr. Steven Marsh, Dentist in Cleveland, Ohio
Premier General, Restorative & Cosmetic Dentist
For over 40 years, the practice of Cleveland dentist Dr. Steven P. Marsh has improved the smiles of people in the Cleveland, Ohio, metropolitan area. From cosmetic imaging to comprehensive after-care to answering your questions on this site, Dr. Marsh has built a reputation for the finest care and stellar results in general and cosmetic dentistry.
Dr. Steven Marsh performs the following procedures in general, restorative and cosmetic dentistry:
Cleveland Smiles – Always Here For Our Patients
Most Recent Testimonials
"I finally found a dentist that has went above and beyond to create my new smile. Dr. Marsh & his staff are knowledgeable, friendly, and personable. I came to Dr. Marsh after reading several good reviews online and it was one of the best decisions ive ever made. I broke my two front teeth when i was super young & never liked the way they looked. Look at my new teeth!! The pictures speak for themselves. I drove over a hour to come here & it was worth every trip. Im really going to miss seeing everyone now that my teeth are finished. I would recommend this dentist office to anyone, even someone who just wants a cleaning. You will not be disappointed. I don't even have words to describe how happy I am with my new smile."

"Dr. Marsh and his staff are extremely professional. During this scary time of COVID-19 epidemic, they follow CDC guidelines to perfection, never cutting any corners. I felt totally safe in the office. "

"In this time of COVID, I felt reassured the minute I walked into Dr. Marsh's office.  It is clear that they are following all recommended safety and precautionary practices, and then some.  Everything was exceptionally clean and orderly. The staff was genuinely welcoming and friendly, as well.  I thoroughly enjoyed the visit!"

"The office is of the highest professional standards. I so appreciate everyone's kind consideration.  It is my pleasure to be a client.  Thank you!"

"The entire appointment from start to finish was excellent. Friendly staff, clean and organized office, excellent communication, very professional.  I would highly recommend Dr. Marsh and his staff."

"Without a doubt the most professional and friendly service I have ever dealt with, from Dr. Marsh himself as well as his support staff.  Everyone is genuinely concerned for your well-being during your visit as well as afterwards. "

"Superb, compassionate and pain-free service."

"Exceptional service as always.  You all make us feel at home every time we have a visit. We really feel like family."

---