Coronavirus Update
To our patients, colleagues, and friends: as we noted last Monday, we chose to be proactive and stop doing elective procedures in our office to protect our patients and team, while remaining available for emergencies. Our phone is being answered 24-7, as always, by either a team member or our answering service. You can also contact us via our Contact page form.
We very much appreciate your loyalty to our practice and dental team, and please know that we are loyal to you; as soon as we know that we can return to provide the support and care you are used to from our dental team, we'll let you know!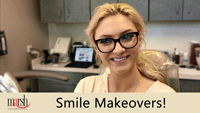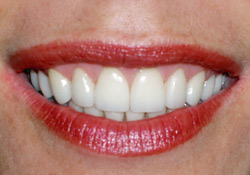 The highest dental care standards with the most innovative cosmetic techniques.
Dr. Steven Marsh, Dentist in Cleveland, Ohio
Premier General, Restorative & Cosmetic Dentist
For over 40 years, the practice of Cleveland dentist Dr. Steven P. Marsh has improved the smiles of people in the Cleveland, Ohio, metropolitan area. From cosmetic imaging to comprehensive after-care to answering your questions on this site, Dr. Marsh has built a reputation for the finest care and stellar results in general and cosmetic dentistry.
Dr. Steven Marsh performs the following procedures in general, restorative and cosmetic dentistry:
Cleveland Smiles – Always Here For Our Patients
A Testimonial from April 2018
Dr. Marsh,

I wanted to personally thank you once again for the world class work you've done thus far and for the outstanding hospitality you and your staff have demonstrated.

I've been raised to admire professionals like yourself; professionals with a rigorous attention to detail and a passion for delivering unrivaled quality within their craft.

I've waited a long time to be met with such a feeling of confidence upon walking into a dental practice, and words could never express how uplifting and refreshing of an experience this has already been.

It's a great moment in the world of business when you get to see someone with your level of integrity and passion rewarded for their efforts. The success of your practice speaks volumes to those qualities, and that same success is a major inspiration to a young professional like myself.

---