Married & Practicing Dentistry for Forty Years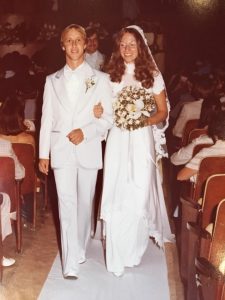 Thanks to all of our patients and friends who have written to us on my two anniversaries, one personal and one professional. On a personal note, Wendy and I celebrated our 40th anniversary in July; we met at The Ohio State Dental School (She was studying dental hygiene and I was studying dentistry).  Professionally, we both celebrated our 40th anniversary practicing dentistry together.
We hope that we'll continue living and practicing together for many more years!